This article assumes you have received an invite to create an account at https://vault.syncd.tech. If you have not, please request an account here.
Email Invite
Look for email invite and click on Join Organization Now.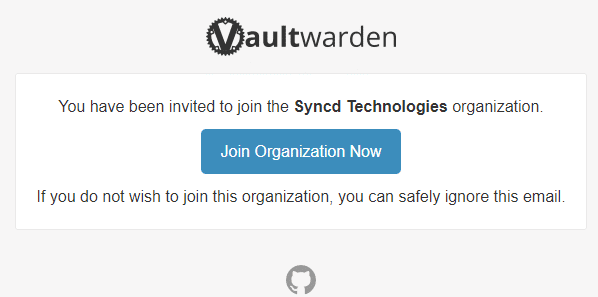 Access Site
Choose the Create Account option.
Create Account
Fill in the fields. Choose a strong password that you will be able to remember. Remember, we cannot recover forgotten passwords. The only option when password is no longer known is to delete account and start over.
Verify Email
You should receive an email asking you to verify. You must complete this step before you can login.
That's it! You can sign-in now and use this service to save all of your passwords. Remember: We highly recommend that you NEVER use the same password twice. The only password you need to remember is this one.
To setup your apps for use, please go here.