The 3CX iOS App official release is now ready to be downloaded via the App Store. iOS users connected to the latest PBX version are guaranteed a better user experience, and gain access to many features such as quick actions and customizable notification sounds.
Don't miss out. Upgrade to v18
Users still connected to a 3CX V16 instance will be notified to upgrade to V18 upon the first launch of the application. Upgrading the PBX is important for users to get the best mobile experience.
Voicemail & quick actions for iOS 15
Voicemail is now accessible directly from the tab bar and includes a notification bubble to alert users to a message. Additional quick actions are available to iOS 15 users allowing chat messages to be archived and deleted with a simple swipe.
Customize your notification sounds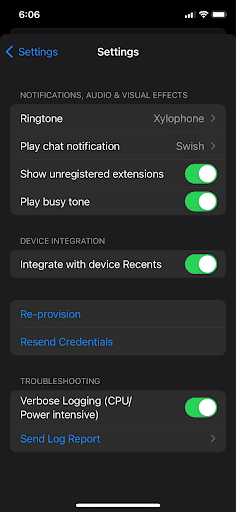 You can now choose to set up a custom sound when a chat message is delivered. Ringtones and chat notification sounds can be configured in the client menu.
Install now
Download and install the app now from the iOS App Store.