The final update for the Windows Desktop App is now available. Identical to the Web Client, it brings a faster interface and improved call management.
Web Client as a native Windows app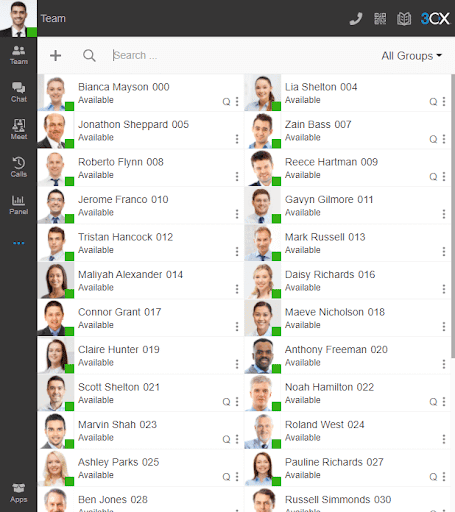 The Desktop App has the same identical interface layout as the Web Client. Requiring no new learning, existing Web Client users can easily switch between the two, making navigation simple and familiar.
Manage calls through Hotkeys & Headsets
The Desktop App includes hotkeys enabling users to set up personalized shortcuts to allow quick navigation and call handling. To further aid simple call management, the new Yealink headset integration among others, allows users to answer, reject, mute and place the caller on hold, all from the headset button.
Fixes and improvements
Improved opening speed of the dialer when a phone number is clicked via a website or CRM contact.
Fixed application crash when custom contact integration URL is enabled.
Fixed issue of the installed executable (.exe) file not being "Signed".
Fixed Jabra Headset integration not answering calls after some interactions.
Fixed DTMF tones not being played on the selected audio device.